I did my first ashtanga yoga class at a gym in 2012. Having a past in gymnastics and thought for a long time that yoga was "too easy", I was very surprised at how challenging I found my first class and I loved it. It wasn't about being able to do a handstand or being bendy enough to touch your toes. There was so much more to the yoga method and for some reason, that I couldn't quite put my finger on, I was instantly hooked. On my way home I felt some kind of high that I'd never felt before.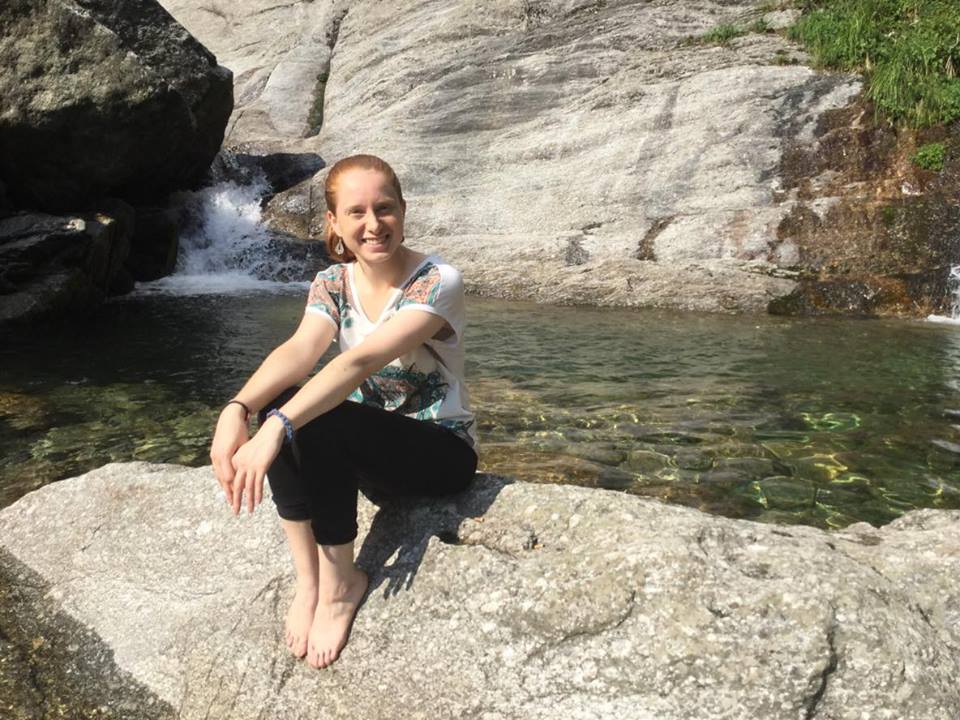 A few weeks later, I started working abroad and found myself without a teacher for a few years. I bought a  mat and took to self practicing whenever I found the time. I stumbled my way through the primary series with no teacher to guide me but somehow I found a lasting calmness in yoga that I fell in love with. My favourite part is that you can do it anywhere, anytime, there's no expensive kit required, all you need is some time and a little bit of space (sometimes difficult to find working as a busy chalet girl in, let's just say, a "cosy" chalet in the French Alps!). 
In 2015 I moved to Scotland and I was very grateful to find a teacher in Rowena. It was here that I found a steady ashtanga practice and started to really understand why yoga is so wonderful. Although I still enjoy self practice, I realised that having the guidance of a teacher is a necessary part of it. 
After practicing with Rowena for a year I set off to India to deepen my practice. Here I did a 200hr Yoga Alliance recognised Ashtanga Yoga Teacher Training course with Kamal Singh at the Tattvaa Yoga School in Rishikesh. I then spent some time exploring the North of India, enjoying the Himalayas and studying yoga, pranayama and meditation along the way. 
I have now returned to Scotland to start my journey as a teacher and I very much looking forward to sharing some energy with you in class.