Gigha fell in love with the Pilates method throughout her first four years of practice, having originally been attracted to Pilates to balance both mind and body to manage the demands of work and life commitments.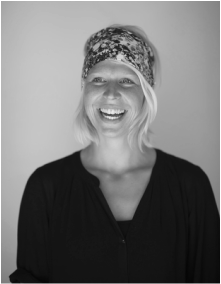 Originally teaching classes several times a week at Studio 88 (now the Wee Yoga Room) in Bridge of Allan in 2013, Gigha moved to Alberta, Canada for 20 months in early 2014. During this time she was regularly teaching a variety of clients from Cross-country skiers to triathletes, office workers to fireman and has come to appreciate the diversity of every individual's Pilates needs. Having now returned to Scotland she is delighted to be teaching at the Wee Yoga Room again!
Although Gigha enjoys many sports and activities, such as swimming, kayaking, running and yoga, she feels  Pilates gives her body what it needs while her mind rests. Over the past eight years she has realised how valuable Pilates is for maintaining and achieving the best level of health and fitness for life in general, work related health and supporting all leisure pursuits.
Focusing upon movement, stability, and core strength, Gigha's passion is now to inform others of Pilates and allow for them to see the huge advantages it brings regardless of age, stage or fitness level. She specialises in matwork, antenatal and postnatal pregnancy Pilates classes.